This herbal tea with a lemony mint flavor that is tasty and refreshing is one of the best herbal teas you will ever try.
In this post, we will discuss the benefits of lemon balm tea based on studies. In addition, we will go through the potential side effects of lemon balm tea as well as how to make it properly!
To begin, let us define lemon balm.
This post may contain affiliate links, which means we may receive a small commission, at no cost to you, if you make a purchase through a link. For more information, please see our disclosure.
What is Lemon Balm Tea?
Lemon balm tea is a herbal tea made from the leaves of the lemon balm plant known by the botanical name Melissa officinalis.
Lemon balm is a lemon-scented herb that belongs to the mint family. It gets its name from the fact that it has a citrus-like aroma and flavor, despite the fact that it is not related to the fruit of the same name.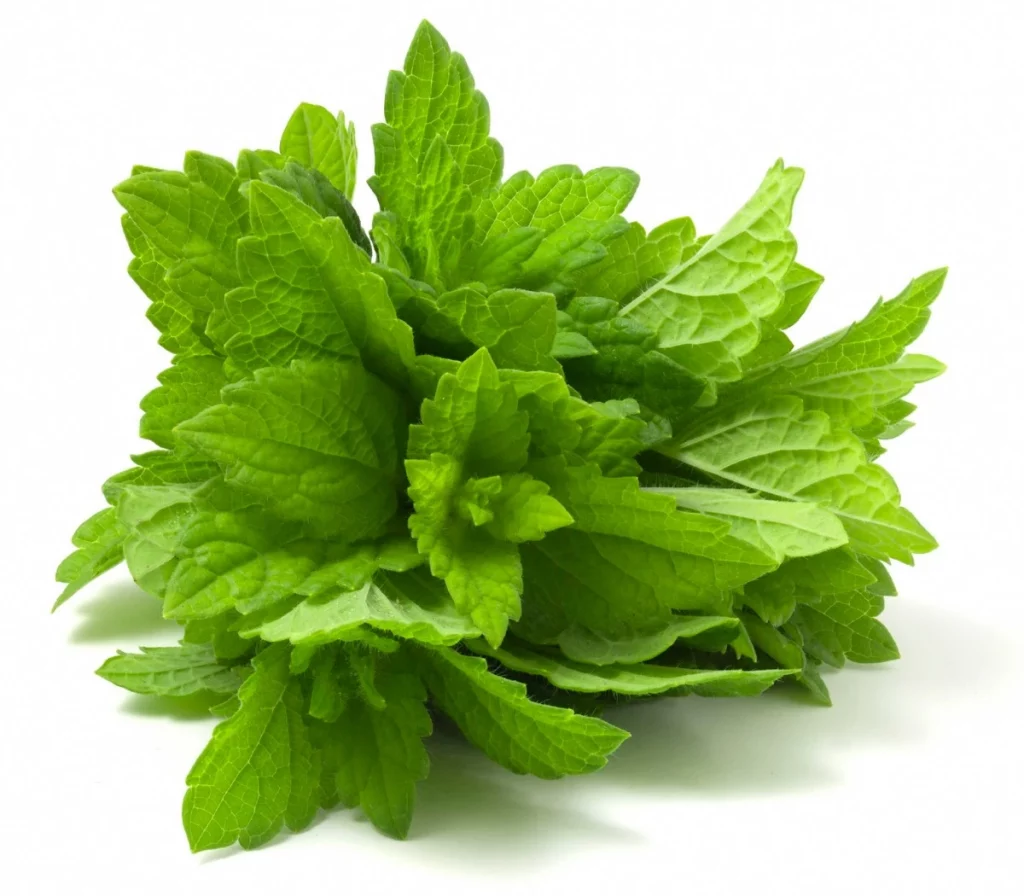 The herb is native to Southern Europe, the Mediterranean, the Middle East, and Asia. It is now widely planted throughout South and North America as a garden plant.
Balm, Melissa, Common Balm, and Balm Mint are some of the other terms associated with it.
Lemon balm tea is frequently sold as Melissa tea. It has a delightful lemony flavor with notes of mint. This tea has a citrus flavor that is sharp and tart.
What is Lemon Balm Tea good for?
Lemon balm tea has been used in traditional healing practices for ages due to its soothing and sedative properties.
The active compounds contained in lemon balm, such as tannins, flavonoids, rosmarinic acid, eugenol, and other polyphenolic compounds, as well as copper, manganese, zinc, and many vital vitamins, are largely responsible for the vast variety of health benefits.
We looked into various studies to see what lemon balm tea is good for. It's important to remember that the majority of the research presented below is still in its early stages.
Although it appears to be promising, it is critical that you seek medical help if you suffer from any of the ailments listed below.
Reduces stress and anxiety
Lemon balm is claimed to relieve stress, help you relax, and increase your mood.
One short study from 2004 found that consuming 600 milligrams of lemon balm before being exposed to laboratory-induced psychological stresses enhanced participants' mood much more than when they did the same test without lemon balm. In addition, individuals reported a greater sense of relaxation and a decrease in feelings of alertness.
Another study published in 2014 discovered that lemon balm beverages, such as tea, helped to boost mood and cognitive function. Researchers discovered that participants who drank lemon balm tea had considerably lower anxiety levels one hour and three hours later.
According to research, rosmarinic acid, a compound found in lemon balm, may be responsible for the calming effects because it has been shown to activate GABA receptors in the brain.
While this is encouraging, more research is required to determine its true efficacy.
Improves sleep
Because of its soothing aroma, lemon balm tea may help with the symptoms of insomnia and other sleep disorders.
In a clinical trial of individuals with anxiety disorder and insomnia, the use of lemon balm extract reduced anxiety manifestations by 18% and improved insomnia symptoms by 42%.
Another study published in Phytomedicine in 2006 showed that a combination of lemon balm and valerian tea blend might improve sleeping issues by 80% and restlessness by 70%.
Read More: The Best Herbal Teas That May Help You Sleep Better
It helps alleviate gas and bloating
Another prominent use for lemon balm tea is to soothe the stomach. If you have frequent gastrointestinal discomfort, constipation, excess flatulence, cramps, or bloating, drinking a cup of this tea every day will help to optimize your digestion and maintain optimal nutritional intake.
Helpful in relieving menstrual pain
This tea is one of the most traditional and well-known remedies for painful menstrual cramps.
Lemon balm may be a source of antioxidants that can help reduce oxidative stress and inflammation, as well as have antispasmodic properties, according to research.
Battles inflammation
Chronic inflammation can contribute to a wide range of disorders and pain in the body. When used on a regular basis, lemon balm has various anti-inflammatory compounds that can lessen or eliminate these problems significantly.
Potential side effects of Lemon Balm Tea
Lemon balm tea is generally safe to consume in small to reasonable quantities. As with any other herbal tea, there are potential side effects that may cause unwanted reactions in some individuals.
It has been demonstrated in rare cases to develop dependency and withdrawal symptoms when used for an extended period of time.
According to a 2015 study, a person who had taken lemon balm tea experienced withdrawal symptoms after discontinuing the use of lemon balm.
Allergy
Individuals who are allergic to plants in the mint family, Lamiaceae, should avoid consuming lemon balm tea.
Dizziness
When drinking extremely strong lemon balm tea, some people have reported dizziness or excessive drowsiness. If you encounter any of the above negative effects, stop using the tea right away.
Pregnancy
There has been no conclusive research on the usage of this herbal tea during pregnancy or breastfeeding. As a result, it is not recommended for pregnant women.
Contraindications
If you take thyroid medication or have thyroid issues, you should avoid drinking lemon balm tea. Lemon balm tea, which naturally reduces blood sugar levels, may potentially interfere with certain diabetes medications.
If you have glaucoma, you should avoid drinking this tea because some studies have indicated that it may increase pressure inside the eyes. Avoid lemon balm tea if you're taking sedatives, medications that affect serotonin, or if you have scheduled surgery.
If you have any medical concerns, you should always contact your doctor before starting to consume lemon balm tea.
Note* – If you notice any negative side effects while consuming lemon balm tea, stop immediately and consult a healthcare professional.
There is no suggested amount of lemon balm tea that you should be drinking daily. However, it's often best to limit yourself to no more than 2-3 cups.
If you're drinking this tea to help with digestion, drink it after meals. If you're using the lemon balm to relax your nerves and help your sleep, drink a cup approximately an hour before bed.
How to make Lemon Balm Tea
You can use fresh or dried lemon balm leaves to prepare the perfect cup of lemon balm tea. This tea is also available in tea bags and loose-leaf form.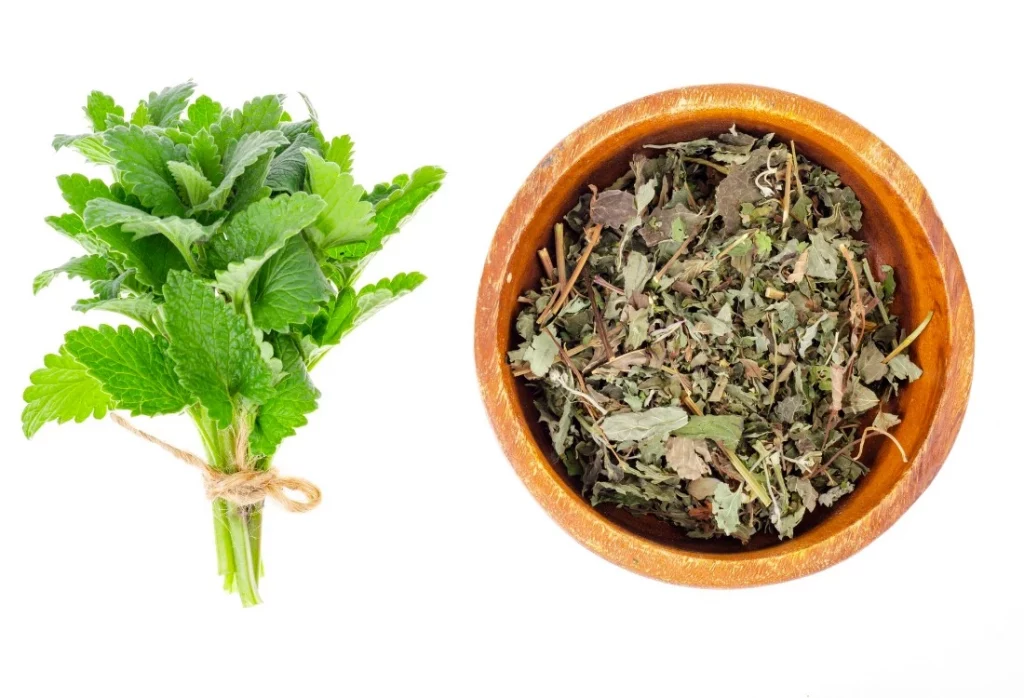 Ingredients
1 tablespoon dry lemon balm leaves or 2 tablespoons fresh leaves
8 oz (230ml) boiling water
Sugar, honey, agave – sweeteners optional
Instructions
Begin by filling your tea kettle with water and bringing it to a boil.
Put fresh or dried lemon balm leaves in your teapot. When using fresh herbs, make sure they are thoroughly washed and chopped.
Pour in the boiling water and steep your tea for 5 to 10 minutes. The longer the leaves steep, the stronger the flavor.
Strain and serve. Sweeteners can be added if desired. Enjoy!
When making loose-leaf lemon balm tea, always read the label. There would be specific instructions on how to brew it properly.
Lemon balm tea is good for you but you should always consume it in moderation. Because of the potential side effects, you should always check your doctor before including lemon balm tea into your diet, especially if you have any health concerns.
You're guaranteed to love the pleasant flavor profile of lemon balm tea whether you make it with dried or fresh leaves.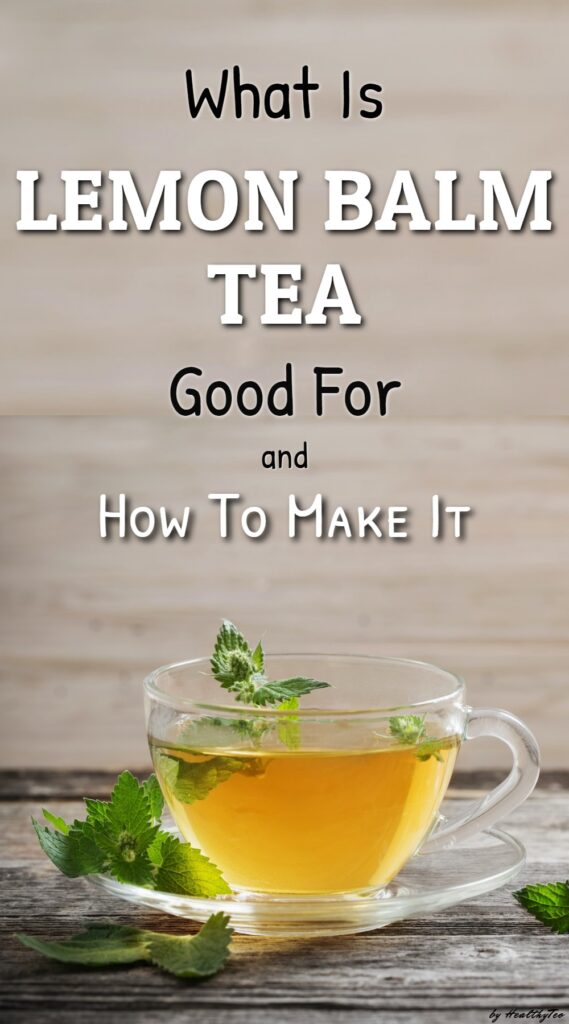 Disclaimer: While we have looked into the research on the health benefits of this tea, this is only for informational purposes and should not be construed as medical advice. Those with health-related questions should seek the advice of a medical professional.
Related